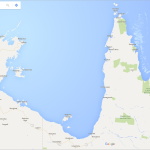 Gulf of Carpentaria
The Gulf of Carpentaria a large bay shared by the Northern Territory and Queensland. Around 480klms wide and 640klms long, the waters are mostly shallow, with mudflats and mangroves lining its shores. Numerous creeks and rivers drain in the Gulf and is surrounded virtually by Aboriginal land, making it one of the most remote areas in Australia. An interesting cloud phenomenon occurs called the Morning Glory. Unique on Earth, the wave arrives regularly each spring and can exceed 1000klms in length and 10,000feet in height.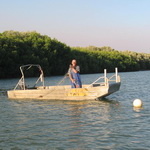 Our Fishermen
The Gulf of Carpentaria is filled with a proud history and with a sense of significant value when you talk about the emergence of the Australian local seafood industry. The fishing families that populate the Gulf have been around for generations and have honed their craft to produce seafood at the utmost highest level. We have worked alongside these fishing families ourselves for generations. And to this day, we have provided a partnership that serves the Australian public with a consistently high level of produce.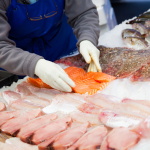 Suppliers
The trust and sustainability is also evident with our partners that distribute all around the country. These are the people that know Lenrex and the fishermen they represent, put forward top quality product day in day out. A continuity that has gained respect nationwide and has customers coming back for more.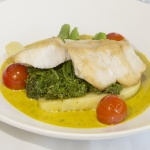 Your Plate
Wild caught, filleted and frozen at sea by the industry's most highly regarded professionals, Lenrex's Gulf Barramundi set the standard for excellence. To maintain freshness and the glorious white flesh that the Gulf Barramundi is famous for, once caught, the fish is sent through brine and then expertly filleted and snap frozen. A brilliantly white, pull apart flesh that's mild in taste and versatile on the plate.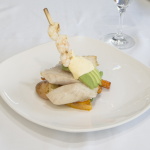 Nutritional Facts
Barramundi nutrition facts - average quantity per 100g
| | |
| --- | --- |
| Energy | 402kj |
| Total Fat | 1.2g |
| Saturated Fat | 0.465g |
| Cholesterol | 45mg |
| Carbohydrate | 0g |
| Sugars | 0g |
| Protein | 19.4g |